---
I am who I'm meant to be, this is me.
Pour changer la position de l'image il vous suffit de remplacer "left" par "right". Vous pouvez également modifier la taille de votre image, il vous suffit de modifier le width.
Cuius acerbitati uxor grave accesserat incentivum, germanitate Augusti turgida supra modum, quam Hannibaliano regi fratris filio antehac Constantinus iunxerat pater, Megaera quaedam mortalis, inflammatrix saevientis adsidua, humani cruoris avida nihil mitius quam maritus; qui paulatim eruditiores facti processu temporis ad nocendum per clandestinos versutosque rumigerulos conpertis leviter addere quaedam male suetos falsa et placentia sibi discentes, adfectati regni vel artium nefandarum calumnias insontibus adfligebant.
Nihil est enim virtute amabilius, nihil quod magis adliciat ad diligendum, quippe cum propter virtutem et probitatem etiam eos, quos numquam vidimus, quodam modo diligamus. Quis est qui C. Fabrici, M'. Curi non cum caritate aliqua benevola memoriam usurpet, quos numquam viderit? quis autem est, qui Tarquinium Superbum, qui Sp. Cassium, Sp. Maelium non oderit? Cum duobus ducibus de imperio in Italia est decertatum, Pyrrho et Hannibale; ab altero propter probitatem eius non nimis alienos animos habemus, alterum propter crudelitatem semper haec civitas oderit.
---
on est plutôt bg quand même.
jtm toi.  
artiste
L'admin qui fait votre portrait
messages

: 385
points

: 1599
Avatar & crédits

: kwon hyuk (dean) by kelly
Age

: 24 ans, mais il va avoir le quart de siècle en cette fin d'année


---
moi être aux anges
bienvenue parmi nous mon grand, tu peux pas savoir comment je suis heureux de voir autant d'asiatique arrivée *verse une larme*
si tu as la moindre question, n'hésite surtout pas
so beautiful

Dream lover, until then I'll go to sleep and dream again that's the only thing to do till all my lover's dreams come true.
artiste
L'admin qui vous veut du bien
messages

: 315
points

: 1702
Avatar & crédits

: dua lipa (bltmr)
Age

: vingt-six printemps mais en parait vingt pourtant elle est bien plus mature qu'on ne le pense


---
* tend un mouchoir à
@Nurlan White
*
Welcome parmi nous
Courage pour ta fiche padawan
PURE AT HEART
©crack in time
messages

: 422
points

: 2079
Avatar & crédits

: bb gomez + blue comet. (av.)
Age

: vingt-et-un an.


---
@nurlan white il va faire dans son pantalon

WELCOOOOME
bonne chance pour ta fiche et si tu as besoin d'aide pour ta fiche, n'hésite surtout pas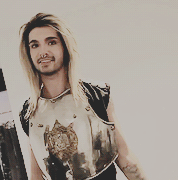 good for you
texte
messages

: 12
points

: 924
Avatar & crédits

: Moon Bin - CALYPSIE
Age

: 21 ans


---
Jtm
les élites
up from the skies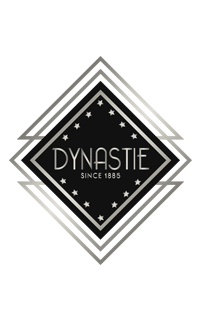 messages

: 378
points

: 2006
Avatar & crédits

: jack falahee. (blue walrus)
Age

: 24 ans.


---
bienvenuuuue
not an angel
les élites
l'admin qui se baigne dans l'or
messages

: 1595
points

: 2939
Avatar & crédits

: phoebe tonkin. @lilousilver.
Age

: tout juste vingt-trois yo.


---
bonjour @Lee Han Gyeol
malheureusement pour toi le sept jour pour terminer ta fiche est passé, souhaites-tu un temps supplémentaire pour t'aider à la terminer ?
n'hésite surtout pas à répondre le plus rapidement possible pour ne pas que ton compte soit supprimé la semaine prochaine
the only exception
the wise man said just walk this way to the dawn of the light the wind will blow into your face as the years. pass you by hear this voice from deep inside