artiste
L'admin qui vous veut du bien
messages

: 315
points

: 1650
Avatar & crédits

: dua lipa (bltmr)
Age

: vingt-six printemps mais en parait vingt pourtant elle est bien plus mature qu'on ne le pense


---
Welcome parmi nous avec la belle Shay
Courage pour ta fiche
PURE AT HEART
©crack in time
messages

: 422
points

: 2027
Avatar & crédits

: bb gomez + blue comet. (av.)
Age

: vingt-et-un an.


---
bienvenue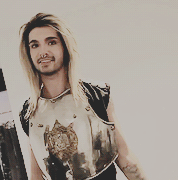 good for you
texte
artiste
L'admin qui fait votre portrait
messages

: 385
points

: 1547
Avatar & crédits

: kwon hyuk (dean) by kelly
Age

: 24 ans, mais il va avoir le quart de siècle en cette fin d'année


---
bienvenue parmi nous ma jolie
so beautiful

Dream lover, until then I'll go to sleep and dream again that's the only thing to do till all my lover's dreams come true.
messages

: 105
points

: 1030
Avatar & crédits

: Shay Mitchell - EXORDIUM..
Age

: vingt-quatre ans. Mais on lui a volé son enfance du coup faut refaire les calculs.


---
Haaan !
Merci à vous
- She wears strength and darkness equally well, the girl has always been half goddess, half hell. She will blaze through you like a gypsy wildfire. Igniting you soul and dancing in its flames. And when she is gone, the smell of her smoke will be the only thing left to soothe you.  
les élites
l'admin qui se baigne dans l'or
messages

: 1595
points

: 2887
Avatar & crédits

: phoebe tonkin. @lilousilver.
Age

: tout juste vingt-trois yo.


---
bonsoir 

malheureusement @jules taylor nous n'avons eue aucun signe de ta part pour terminer ta fiche
elle est maintenant en danger et si tu as besoin d'un délai, n'hésite surtout pas à répondre ici pour obtenir une semaine de plus
the only exception
the wise man said just walk this way to the dawn of the light the wind will blow into your face as the years. pass you by hear this voice from deep inside
les élites
up from the skies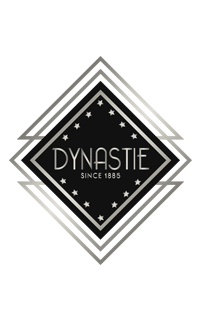 messages

: 378
points

: 1954
Avatar & crédits

: jack falahee. (blue walrus)
Age

: 24 ans.


---
tu es validée!
j'aime beaucoup ta plume ! tu écris super bien, et surtout, ton personnage est super intéressant
il est rare qu'on exploite shay sous cet angle là je trouve, ou tout du moins moi j'avais jamais vu
j'espère que tu te plairas chez nous
Welcome home!
Bravo mon jeune padawan,
t'es enfin validé
et prêt pour nous jouer de mauvais tours. Mais avant tout, les administratrices ont décidées de te rajouter au groupe
hard sun
. En fait, tous les traits de caractère que tu as mentionné t'ont finalement montrer le chemin de ce groupe et il te sera donné pendant tout le long du voyage sur le forum. Mais attention, tu dois faire quelques petits trucs avant de commencer à rp et de te trouver de nouveaux amis... Tu peux aller réclamer tes points
ici
si tu as fini ta fiche en
moins de 24h
, tu peux également en réclamer si tu as pris un pré-lien! Sache que ton admin référent est... *roulement de tambour*
moi!
Et oui, l'admin qui te valide est devenu ton admin référent, mais attention, cela ne veut pas dire que vous allez avoir un grand groupe de flood juste pour vous deux puisque nous avons secrètement inséré des
flood pour chaque association
. Tu peux te rendre dans ton groupe de flood dès maintenant! C'est
juste ici
, allez viens!
Des question ? Des suggestions ? N'hésite surtout pas à envoyer un message privé à une administratrice afin que cette dernière puisse répondre à tes questions.
not an angel