messages

: 422
points

: 2027
Avatar & crédits

: bb gomez + blue comet. (av.)
Age

: vingt-et-un an.


---
@ellie mayers ouiiii
un lien obligé même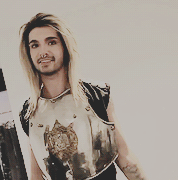 good for you
texte
messages

: 422
points

: 2027
Avatar & crédits

: bb gomez + blue comet. (av.)
Age

: vingt-et-un an.


---
@nox blake allez bb, j'ai terminé ma fiche et j'attend ton approbation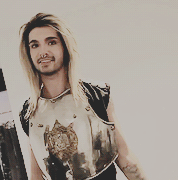 good for you
texte
sans association
l'admin qui s'ennuie
messages

: 132
points

: 1050
Avatar & crédits

: cole sprouse (anesidora)
Age

: vingt-cinq années déjà bien trop entamé pour le jeune irlandais


---
tu es validée!
t'es belle
ps: il dira pas non non
Welcome home!
Bravo mon jeune padawan,
t'es enfin validé
et prêt pour nous jouer de mauvais tours. Mais avant tout, les administratrices ont décidées de te rajouter au groupe
given to fly
. En fait, tous les traits de caractère que tu as mentionné t'ont finalement montrer le chemin de ce groupe et il te sera donné pendant tout le long du voyage sur le forum. Mais attention, tu dois faire quelques petits trucs avant de commencer à rp et de te trouver de nouveaux amis... Tu peux aller réclamer tes points
ici
si tu as fini ta fiche en
moins de 24h
, tu peux également en réclamer si tu as pris un pré-lien! Sache que ton admin référent est... *roulement de tambour*
moi!
Et oui, l'admin qui te valide est devenu ton admin référent, mais attention, cela ne veut pas dire que vous allez avoir un grand groupe de flood juste pour vous deux puisque nous avons secrètement inséré des
flood pour chaque association
. Tu peux te rendre dans ton groupe de flood dès maintenant! C'est
juste ici
, allez viens!
Des question ? Des suggestions ? N'hésite surtout pas à envoyer un message privé à une administratrice afin que cette dernière puisse répondre à tes questions.
it is been a while. since last time I see you. walking in the street with this pink dress. you were smiling this day, i couldn't believe it. it was like a miracle in a desert. this miracle could make my life different, but I continue my way. my jacket on my shoulders, my head far away from here.☆ ☆ ☆

---
euh si si, je voulais dire non, j'aime pas du tout, c'est pas ce que je voulais
mais nooooon, heureusement que zeno n'a pas attendu pour te valider, j'adore ta plume
messages

: 422
points

: 2027
Avatar & crédits

: bb gomez + blue comet. (av.)
Age

: vingt-et-un an.


---
@nox blake tu te tais toi

je peux allez voir ailleurs si tu veux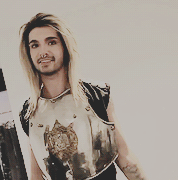 good for you
texte